The Mount Lofty Ranges Accommodation Search
For Cheap, Luxury or Discount Hotels around The Mount Lofty Ranges
Welcome to the top accommodation options in and around the picturesque town of Mount Lofty Ranges in South Australia. Nestled in the Adelaide Hills, this pristine town boasts breathtaking scenery and plenty of leisure activities for tourists.
1. The Manor Basket Range
Embrace the extravagance at this opulent manor situated amidst serene surroundings. The rooms are adorned with antique furnishings and ornate decor, giving you a taste of the old-world charm. You can enjoy the fireplace in the common area or unwind in the saltwater pool.
2. Hahndorf Resort
This resort encapsulates everything that you would expect from an idyllic getaway. Immerse yourself in the lush greenery and tranquil ambiance while staying in the premium rooms or the luxurious villas. The resort features an outdoor pool, spa, lounge, and an on-site restaurant.
3. Mount Lofty House
The luxurious and elegant Mount Lofty House hotel dates back to the 1800s and is located on a sprawling estate. The rooms feature high ceilings, large windows and plush interiors. The on-site restaurant, Hardy's Verandah Restaurant, is a food lover's paradise and the spa treatments here are equally indulgent.
4. Sticky Rice Villas
Located on the outskirts of Mount Lofty town, Sticky Rice Villas feature an eclectic blend of Thai and Balinese themes. The villas are fully equipped with modern amenities, including an outdoor spa bath, sun deck, and electric fireplace. The on-site restaurant serves authentic Thai cuisine, a feast for your taste buds.
5. Adelaide Hills Retreats
Nestled amidst the tranquil woods and gardens, Adelaide Hills Retreats offer pet-friendly and family-friendly accommodation options. The cottages and suites are well-appointed and offer magnificent views of the surrounding landscapes. The retreats are located within walking distance to local attractions, making it a perfect base for exploring the region.
With these top accommodation options, you're sure to enjoy your stay in the pristine town of Mount Lofty Ranges. Book your stay now and bask in the lap of luxury.
This is the worlds leading discount accommodation cross search engine

save up to 80%


This is the same set of services most travel agents use, Free to bookmark and share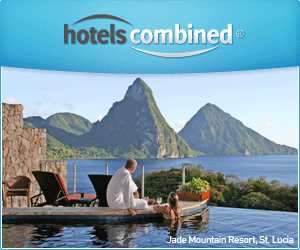 This is the site for The Mount Lofty Ranges South Australia . Are you searching in the right Australian Region?
MOVE PORTAL